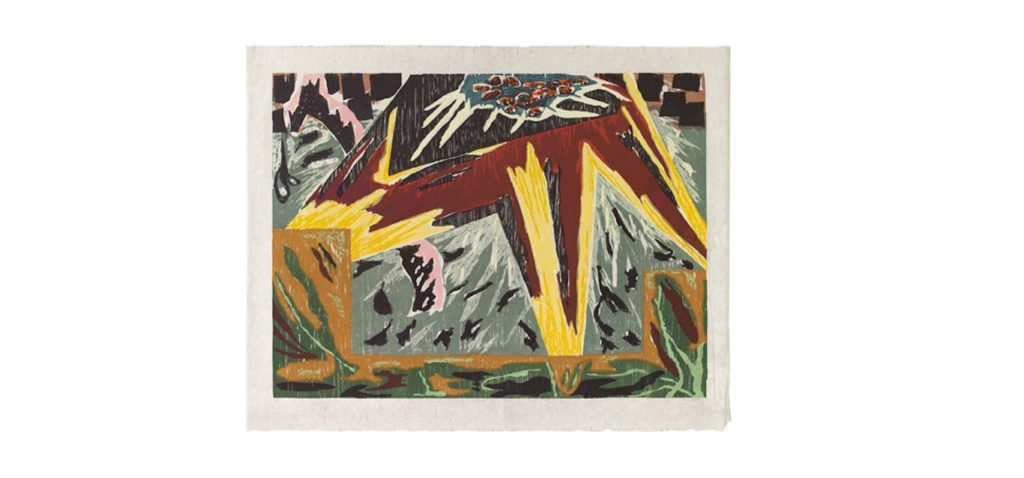 …
Gregory Amenoff
Urania, 1988

Woodcut
37 1/4 x 47 5/8    inches
Ed. 35
Diane Villani Editions
$2,500.
ABOUT GREGORY AMENOFF

Gregory Amenoff is a painter who lives in New York City and Ulster County, New York. He is the recipient of numerous awards from organizations including the American Academy of Arts and Letters, National Endowment for the Arts, New York State Council on the Arts and the Tiffany Foundation. He has had over fifty one-person exhibitions in museums and galleries throughout the United States and Europe. His work is in the permanent collections of more than thirty museums, including the Whitney Museum of America Art, the Museum of Fine Arts in Boston, the Museum of Modern Art in New York and the Metropolitan Museum of Art.
Amenoff served as President of the National Academy of Design from 2001-2005. He is a founding board member of the CUE Art Foundation in New York City and serves as the CUE Art Foundation's Curator Governor. Amenoff has taught at Columbia for the last eighteen years, where he holds the Eve and Herman Gelman Chair of Visual Arts and is currently the Chair of the Visual Arts Division in the School of the Arts. He is currently the Vice-President of the National Academy. In 2011 he received the John Solomon Guggenheim Fellowship.
Back to Gregory Amenoff | main page