..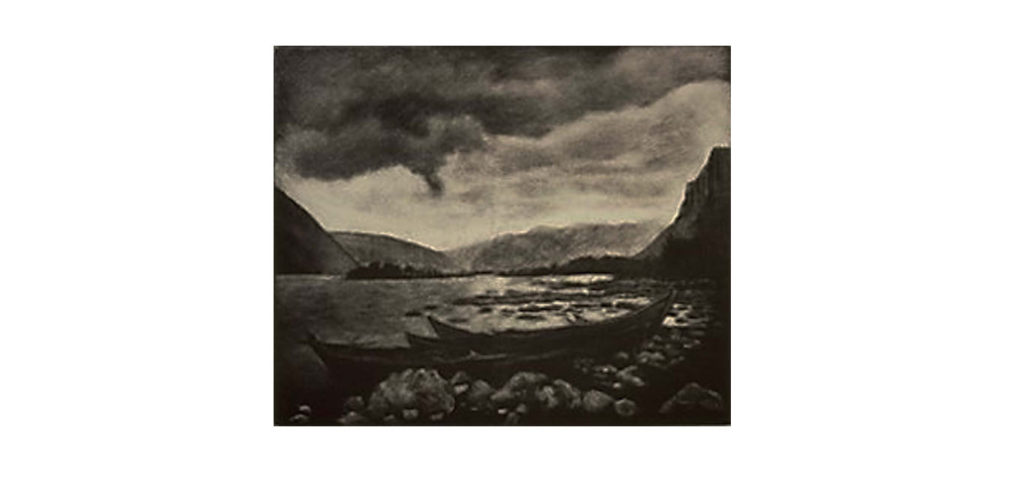 .
Michele Zalopany
Lake, 1996

Mezzotint
Edition of 15
Diane Villani Editions
Price: $500.
ABOUT MICHELE ZALOPANY
Michele Zalopany was born in Detroit, Michigan. She attended the Columbus College of Art and Design from 1973 to 1974 and the Cleveland Institute of Art from 1976 to 1978. She earned her Bachelor of Fine Arts degree from the School of Visual Arts in 1981. Through her labor-intensive pastels, Zalopany employs realism to depict fictitious scenes, bearing witness to the disintegration of what was once the fulcrum of the American economy in Detroit. Zalopany's work is widely represented in many public and private collections and has been exhibited in galleries that include P.P.O.W., John Good Gallery, Massimo Audiello, Larry Gagosian, Guy Mc.Intyre Gallery, Associated American Artist and Esso Gallery (all in New York); Alessandra Bonomo, Rome; Giordano Raffaelli, Milan; Cordula Von Keller, Cologne; Hoffman Borman, Los Angeles; and Lemberg Gallery, Detroit.